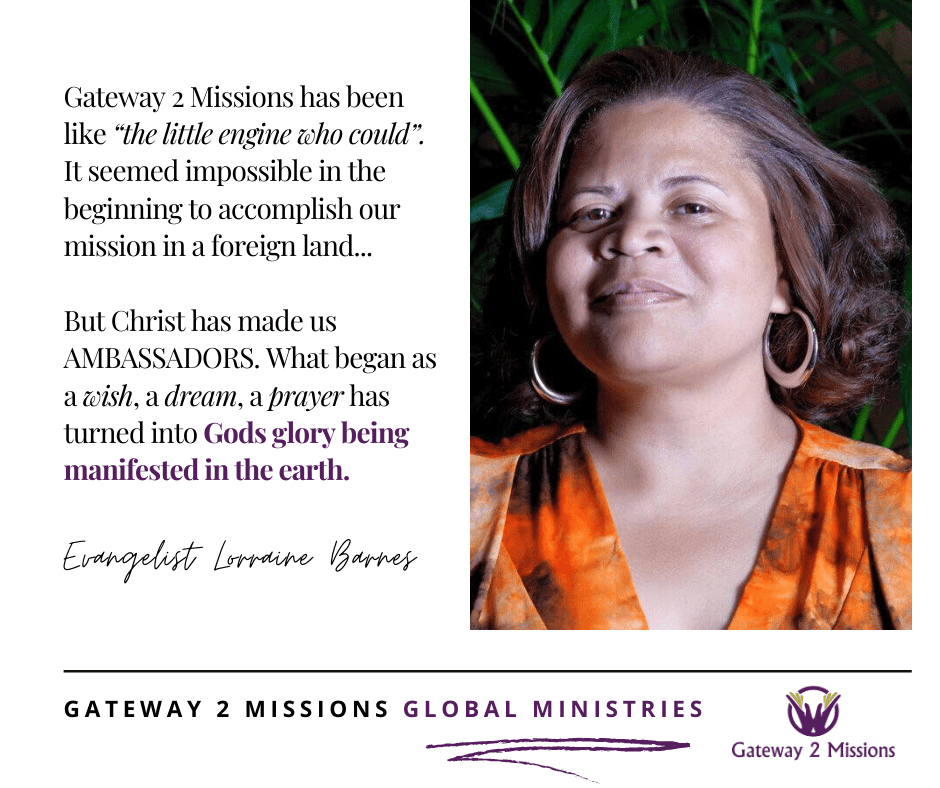 It's not enough to simply talk about change. We must become the change makers.
Gateway 2 Missions Global Ministries was founded in 2017 by Evangelist Lorraine Barnes out of a heart to serve as a portal of hope and a witness for Christ to those suffering extreme poverty throughout the nations of Ghana, Uganda, and Sierra Leone.
Our mission is to effect change in ways that will impact nearly every aspect of poverty.
We are a ministry of grace and compassion, serving the whole man (mind, body, and spirit) through a wide range of avenues including: ministering the Word of God, developing entrepreneurs, creating sustainable businesses, building schools, cultivating farms, repairing homes, digging wells, improving sanitation, planting churches, financial, education and tuition assistance, food, supplies, emergency relief, charity medical clinics, and material support for those in need.